Relationships - The Key to Happiness
Thursday, May 17, 2018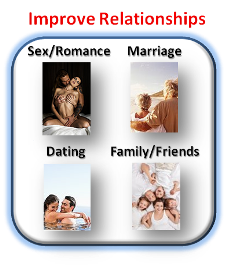 Since I started this website I have included relationships as one of the keys to happiness.

In fact, if you have spent any time here at BeHappy101.com, you may have read about my "3 R's" of Happiness, where the first "R" stands for Relationships.

Well, a new 75-year Harvard study has shown that relationships are actually the key to happiness.

Here is the bottom line:

The clearest message that we get from this 75-year study is this: Good relationships keep us happier and healthier. Period."
- Robert Waldinger, director of the Harvard Study of Adult Development

So, it's that "simple". Relationships are the key to a happy, healthy life. Click here to read a wonderful article about the Harvard study results and click on the "Read More" button below to get lots of great information on relationships and happiness.



BeHappy! my friends

Click here to COMMENT ON THIS POST, AND...

Please Share: