Create Your Life's
"Happiness Plan"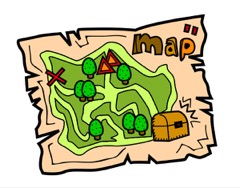 Like any important trip, the journey to the happiest possible life requires a "map", or plan.
Creating that plan requires some foundational elements, which we must all know about ourselves, before we can be truly happy. I have summarized them in other places throughout BeHappy101.com.  
These foundational elements are:
Understanding each of these components of "yourself" forms the basis for developing the entire plan for your happiness.
So, essentially, I've described it as a 5-step process toward building your foundation for the happiest possible life... 
Step 1: Understand who you really are as a person.
Step 2: Find out your purpose in life.
Step 3: Know what you're passionate about (what you really love).
Step 4: Define what happiness really means for you.
Step 5: Use Steps 1-4 to create your life's Happiness Plan.
Basically, it looks like this:

Again, steps 1 through 4 are summarized in other places on this website. Just click on each of them above to read (or review) that piece, then come back here to finish the process and create...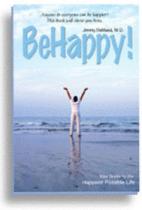 Your Happiness Plan
In my best-selling book - BeHappy! - I devote a whole chapter to creating your personal Happiness Plan.  As part of that plan, I provide a "template" for developing that plan, using the four steps above, along with several other details about your life.
That simple, ready-to-use Happiness Plan template is provided below, which you can use to guide you through the process of creating happiness for a lifetime.
NOTE: The template here is intended to be used along with my book and is supposed to be filled out completely to provide the most comprehensive plan for your life-long happiness. So make sure to fill in all the blanks. It may take a while. That's OK.

This is a plan for your happiness, and it's meant to last your entire life. So take all the time necessary to fill it out completely. Also, some of the entries or items within the template may not be fully understood without the text of the book - BeHappy! - which describes, in detail, how to complete the plan for the maximum effect.

Use these tools, along with the many other tools on this site, to create your happiest possible life.

And if you don't yet have my book, I am giving away some FREE autographed copies, so just click on the "Order FREE Now!" button below and get your free copy, along with two other FREE ebooks...
Be Happy at Work and A Guide to Healthy Living.

Just click on the link below now and I'll sign a copy for you and send it right out to you (and, you can download the two free ebooks immediately).

BeHappy! my friends.

Here is your Happiness Plan Template...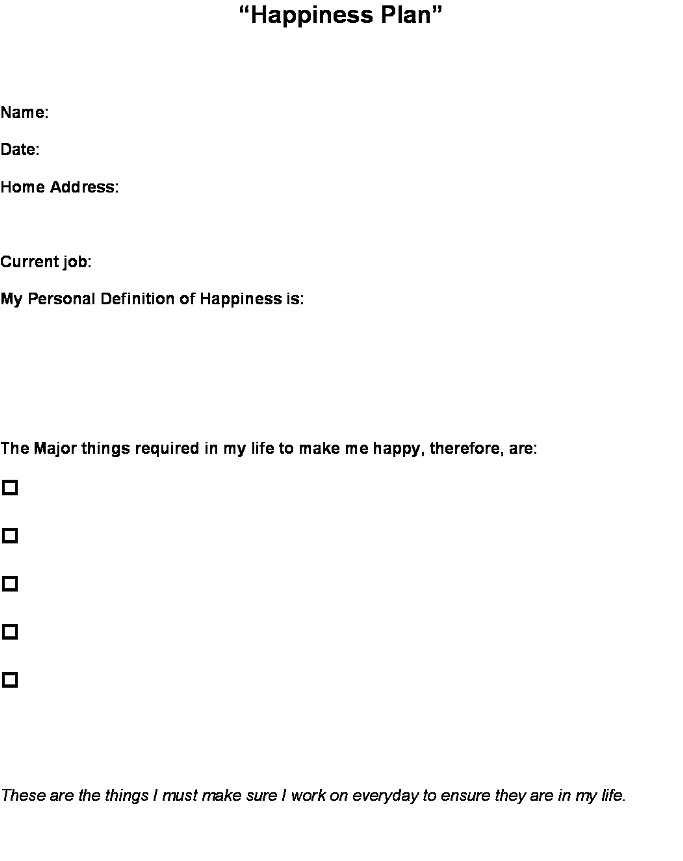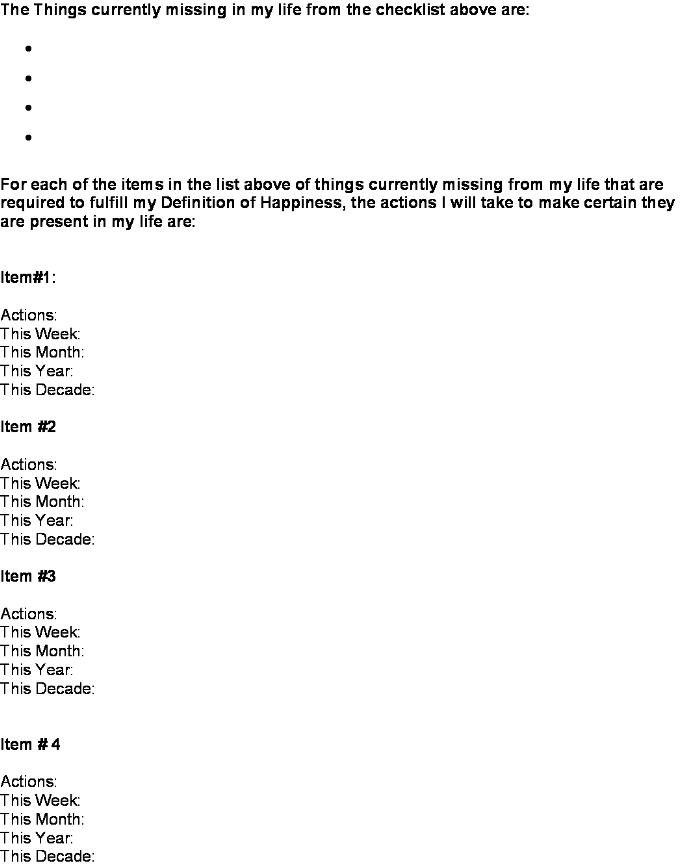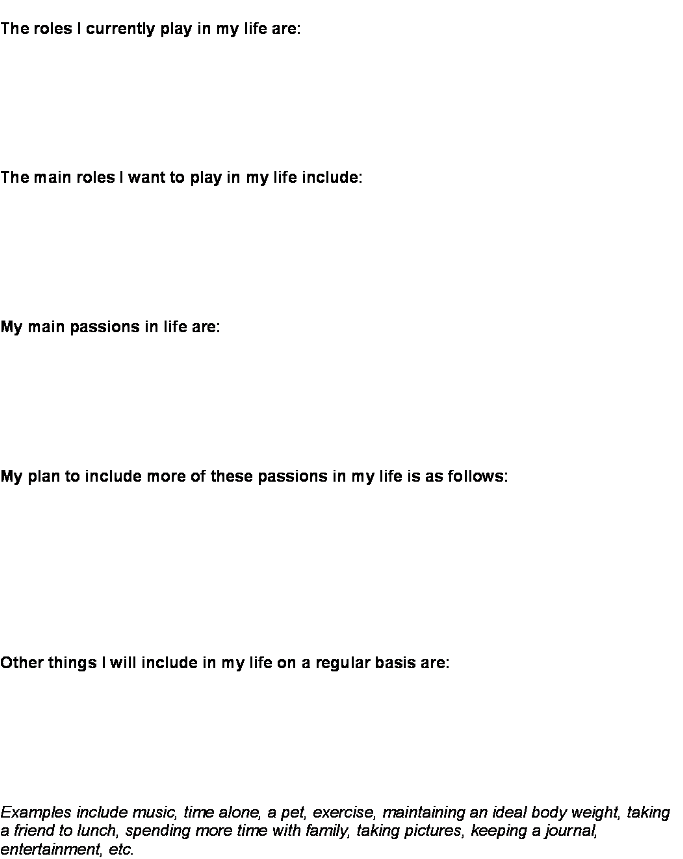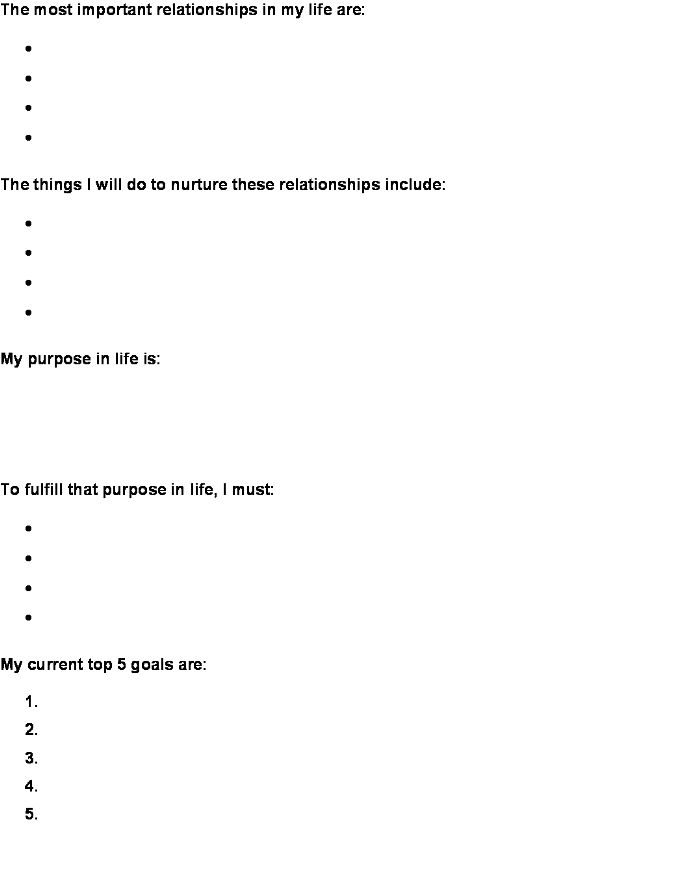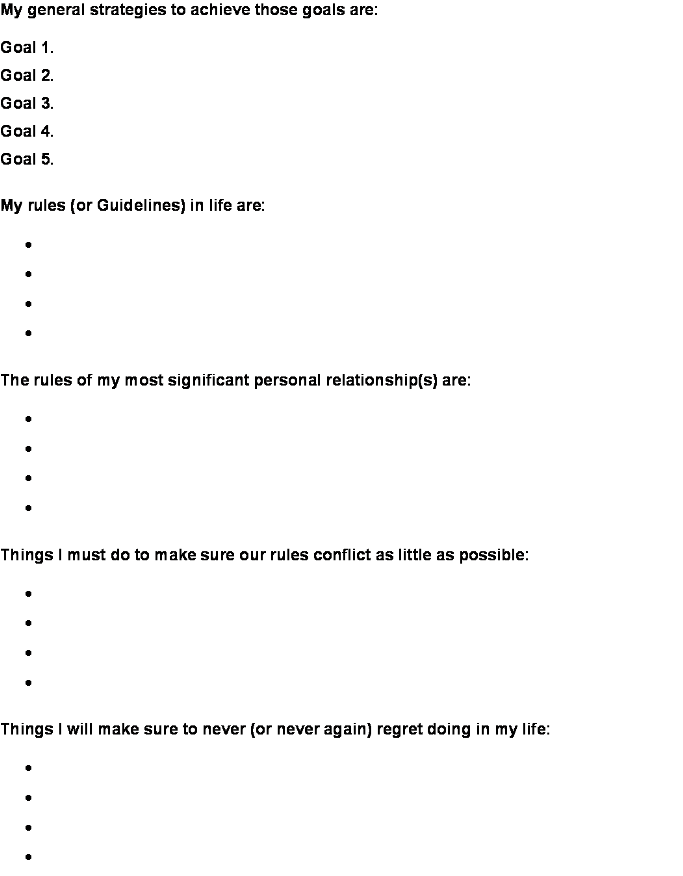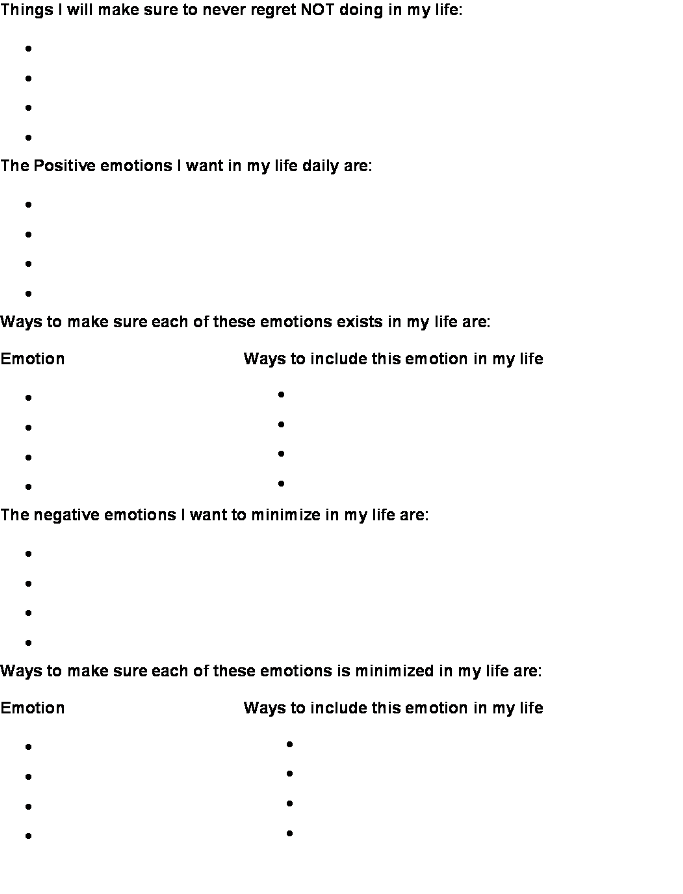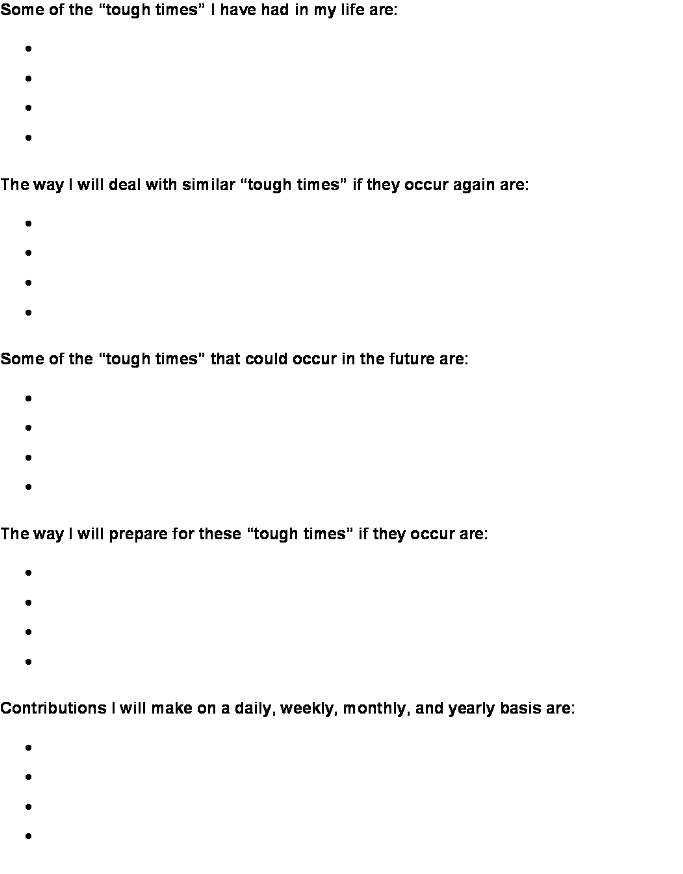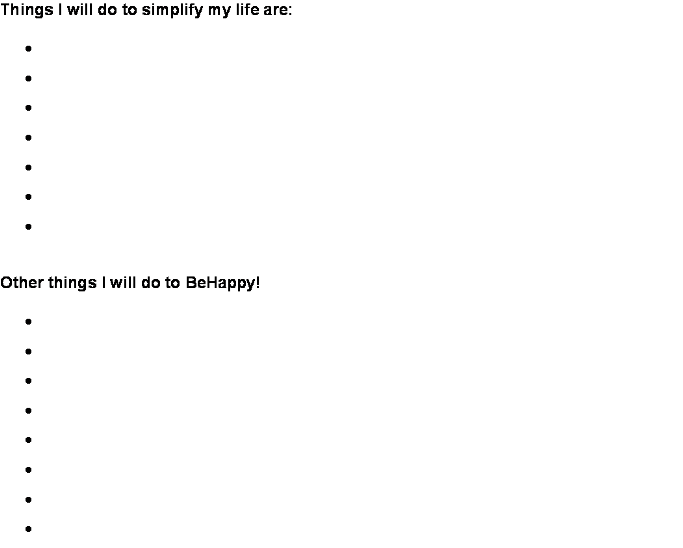 Again, make sure to do the exercise completely to get the greatest benefit. It will be well worth it. And if you need help,



click here to order BeHappy! now.