The Happiness Academy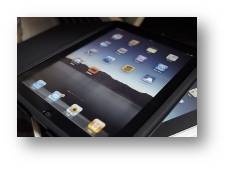 Starting in 2018...

Save up to $100 by pre-registering before January 1, 2018 and get the entire 6-month course for just $17 per month, rather than the special, already reduced introductory price of $27 per month, and $100 less than the regular price of $37 per month once the course begins in 2018.


You can Be Totally Happy!
This 6-month comprehensive happiness-building program will take you through a weekly step-by-step process over the 6 months of the program to create a "happiness blueprint" for your life.

You'll be given a module every week with the tools, strategies, information, and coaching you need to live your life with passion, joy, fulfillment, abundance, and excitement - regardless of the issues, problems, or circumstances you face.

Pre-register at the discounted price by clicking on the "Register Now" button below.
The program is guaranteed to lead you to your happiest possible life!   So click this "Register Now" button to begin...
For the special pre-registration price of $17 per month (that's $100 off the regular 6-month price of $37 a month) - less than your daily cup of coffee - you can change your life forever!

That's just a few cents a day to join this 6-month journey to total happiness. And, it's completely guaranteed...

---
100% No-Questions-Asked Money Back Guarantee
If at anytime during the course
you feel you are not receiving
more than what you expected,
or simply don't want to continue
for any reason whatsoever,
you can cancel and get a complete refund,
no questions asked
(even if it's the last week of the course).
---
Pre-register now and save $100

You will not be billed until the start of the course, which is expected to begin in early 2018.
JUST CLICK ON THE "REGISTER NOW" BUTTON HERE...
PLEASE CONSIDER...
If the information on this site helps you and you'd like to make a donation to BeHappy101.com (to help make others happy), please click on the button below to make a contribution. The amount you donate is entirely up to you. A portion will used to contribute to the happiness of others and is greatly appreciated.
[WHY DONATE?]