Make Your Relationships OUTSTANDING!!
Click on each of the sections below to learn how to create outstanding relationships in your life...
But before you start checking out all the great information below, make sure to get the 3 FREE books I'm giving away as a 'thank you' gift from me for being a visitor to this site.



Improve Your Relationships




My former business partner, Tony Robbins, says, "the quality of your life is the quality of your relationships".


Are you connected - truly connected - and totally fulfilled by your relationships?  Do you have a close-nit, loving family?  Are you surrounded by a great, supportive group of really good friends?  Do you get along well with your business and work associates?  Read more to make sure all your relationships are flourishing.

---
The Happiest Marriage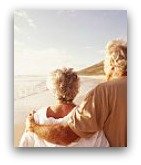 One of the most powerful happiness-building relationships in life is marriage. Unfortunately, these days marriages frequently end in divorce and those that don't are not as happy as they could be.
Do you have the best, happiest, most fulfilling marriage possible? Are you totally in love (and lust) with your spouse? Is your marriage forever, or is it in jeopardy? "Read More" to learn about having the happiest, most passionate marriage you want.
---
Have Great Sex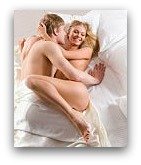 12345

Relationships can determine the quality of our life, and as crazy as it may sound, a great sex life can make our lives much happier.
Are you having great sex? Is your sex life passionate, exciting and fulfilling? If it's not as great as you'd like, "Read More" to learn how you can create the best sex life imaginable.
---
The Best Dating Strategies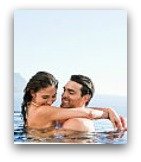 Are you looking for the perfect person for you? Do you believe your soul mate is out there? Are you longing for that close connection that makes you feel special?

Well, dating can be tough. But it can be fun, too, if you know how to do it right. "Read More" to discover the secrets to make dating fun - and to use it to find your lifelong partner.
---
Your Happiest Family!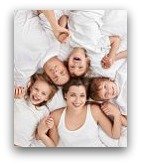 For many people, family represents the closest, most special relationship possible. Your parents, spouse, children, siblings and other close relatives make up a great part of your life.
Are you as close and happy as possible in your family relationships? Are your children happy and balanced? Are you truly connected with your parents and siblings? "Read More" to find ways to make your family relationships better than ever.
---
True, Lasting Friendships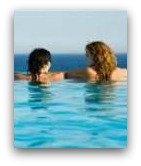 A very good friend of mine says, "friends are the family you make for yourself". What a powerful statement!
How are your friendships? Do you have close, long-term friends? Is your "social life" active, fun, and fulfilling? "Read More" to learn the best strategies for having great friendships that enhance your life, last long-term, and build your "extended family".

PLEASE CONSIDER...
If the information on this site helps you and you'd like to make a donation to BeHappy101.com (to help make others happy), please click on the button below to make a contribution. The amount you donate is entirely up to you. A portion will used to contribute to the happiness of others and is greatly appreciated.
[WHY DONATE?]