Make More Money,
Love Your Job, Even Get Rich

Click on the sections below to explore ways to make more money and even become wealthy ... if that's what will make you happier.
---
Make as Much Money as You Need or Want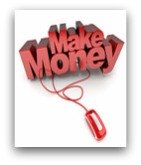 If making more money is important to your happiness, you must explore this section now. Learn to make a six-figure income starting immediately. Find ways to create multiple streams of income. Learn how to create an Internet Marketing business. Understand the income power of Network Marketing - and even start your own business TODAY!
"Read More" to get started.

---
Love Your "Job"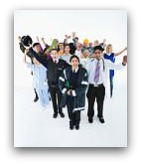 Do you Love What You Do for your income? Are you Doing What You Love as a career?
Many of us spend significant amounts of time (usually most of our time) "working for a living". It's so important to love what you do AND to do what you love as a career.
"Read More" to learn how.

---
Get Rich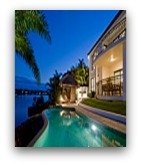 Do you want to be rich? Do you want to be able to travel the world, own several houses, and send your children to the best schools? Do you want to be financially free - so you never have to work another day in your life?
There are many ways to make all this a reality. It just takes the right strategies.
"Read More" to make it happen.

---
Be Successful in Life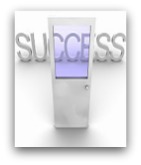 Success in life is more than just making money. There are many definitions of success - and many ways to achieve it. Do you have goals for the next year, decade, and for the rest of your life? Do you have positive expectations for the future? Or, are you like many people and feel you're in a rut, with little hope for the life you really want?

"Read More" for strategies on how to be "a success" in life, including ways to be a financial success.
---
Have More Fun and Free Time

Once you have taken care of your family, there's no use making more money - or even getting rich - if you don't have fun, free time, and adventure in your life.
Are you having a "fun" life? Do you want more adventure? Do you want to enjoy more quality time with your family and friends?
Spice up your life by "Reading More".

PLEASE CONSIDER...
If the information on this site helps you and you'd like to make a donation to BeHappy101.com (to help make others happy), please click on the button below to make a contribution. The amount you donate is entirely up to you. A portion will used to contribute to the happiness of others and is greatly appreciated.
[WHY DONATE?]