Holiday Happiness...
...a new weekly series to get you "happily" through the holidays.
"Holiday Happiness" - Introduction

Well, the holidays are already upon us. Time sure does seem to fly these days. If that's true for you, I sure hope you are living in the moment.

It's no secret that the holidays are very stressful. In fact, on the "Top 100" list of the most stressful events or situations in life, the holidays are there (go to Life's Stresses to see the most stressful events in life as quantified by psychologists).

Some people get through this time of year pretty well, while others struggle to keep from being anxious and even depressed.

This weekly series of articles – which starts December 1st and goes right through the New Year – has loads of information, tips, and strategies to help you get through the holiday season in the happiest, most joyful way possible.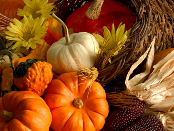 So come back to this section of the BeHappy! website every week through the holidays - for specifics on how to get through this time of year easily and happily.

Click on the boxes above for each installment of this series. If you are new to this section, it's best to start at Week 1 and proceed through each in order to get the best effect.

And, be sure to use the rest of the free information and tools on this site to be as happy as possible for the next several weeks and throughout 2009.

If nothing else, PLEASE download this "Holiday Happiness Planner" which I've created to help guide you more smoothly and joyfully through the season.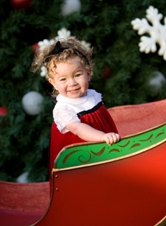 BeHappy! my friends
Click here to return to the BeHappy101.com homepage
Help make the holidays happier for others...

If the information on this site helps you and you'd like to make a donation to BeHappy101.com, please click on the button below to make a contribution. The amount you donate is entirely up to you. We'll use part of the proceeds to help improve the lives of others during the holidays.