| | |
| --- | --- |
| | ... To Create Great Relationships |
| | |
| --- | --- |
| | Relationships can help you be happier and more fulfilled. Even more importantly, happiness (and being as happy as you can possibly be) will create and maintain better, long-lasting relationships for you. |
It's an amazing phenomenon. I call this the "Relationship Happiness Loop" 

And, most importantly, relationships are part of what I call the essential "3-R's" of happiness (see my BeHappy! intro video and a fundamental 3-R's introduction to the subject by clicking here).

This relationships section of the BeHappy! site is all about how to start, build, maintain, and nurture the best possible relationships (of all kinds) - the first of the essential 3-R's.  It may even help you find your soul mate, improve your marriage, have a better relationship with your children or your parents, and many other things.

Just click here to enter the relationship section...
"In relationships, the little things are the big things"
- Steven R. Covey

Articles on relationships: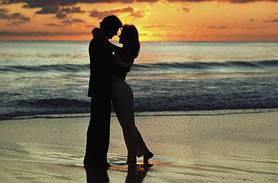 Articles coming soon:

BeHappy! in Your Marriage

How to maintain the Best Relationship with Your Children

Relating with Your Parents
Click here to return to the BeHappy101.com homepage

PLEASE CONSIDER...If the information on this site helps you and you'd like to make a donation to BeHappy101.com (to help make others happy), please click on the "Donate" button below to make a contribution. The amount you donate is entirely up to you and
is greatly appreciated!!
[WHY DONATE?]

Have Some Great Relationship Advice?
Do you have a great way to improve relationships, attract a soul-mate, have a happier marriage, or be a great friend?
Share it! ... to help others have great relationships and Be Happy! too.