Raising Children to BeHappy!

NOW AVAILABLE: The Happy Child Guide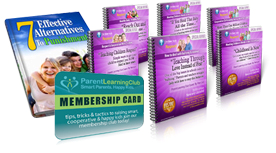 Happy, balanced children typically become happy, balanced, successful adults, so...

CLICK HERE to get The Happy Child Guide.



Every parent should have this!!

It is guaranteed to make a huge difference in the attitude and behavior of your children, or your money back.
Did you know that the fastest growing segment of the antidepressant drug market is in PRESCHOOL kids?
Also, the rate of high school depression - and even suicide amongst high schoolers - continues to grow at an alarming rate.
Raising happy children is not easy these days. Our culture, our society, and our expectations can create significant stress and "unhappiness" in children. And it starts early. In fact, instilling happiness into children can begin before they are even born.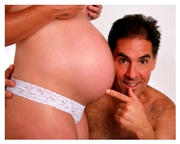 Use this section of the website to get regular tips, techniques, and strategies to raise your kids to be as happy as possible.
And remember ... happy children have a much better chance of becoming happy, successful, positive adults.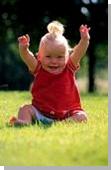 How to best use this part of the website:
As a parent, if you want to use this part of the website for regular "parenting" tips and strategies, be sure to bookmark this page now so you can access it quickly and easily whenever you want. Many times, you can do this by simply pressing CTRL-D on your keyboard. If that doesn't work, use the method you usually use for bookmarking any web page.
This part of the site is divided into four main sections:
I suggest you get familiar with all four of these parts right now by just clicking on each link above. Since this website is brand new, the information here so far is manageable (actually, it's pretty basic at this point). Over the next several months, there will be substantial content added. So, you'll want to check back frequently to get the latest information.
Also, if you have any tips of your own, please pass them on so I can include them in the "Tips from BeHappy! visitors part to share with everyone.

It is so important that we raise our children to be totally happy. As a parent like you, I want my little girl, Joie, to be the happiest she can possibly be. There is nothing I want more (this is her earlier this year on a trip we took to Vegas). I just love that huge smile! And my goal is to help to keep her feeling (and being) this way for her entire life.


Even more important, though - at least in the grand scheme of things - if we all raise the happiest children possible, we will be building a happier world. This will shape the future of our planet.
What an opportunity we have to make a difference, don't you think?
So use this part of the BeHappy! website to help you raise happy children. Go to the links above - and use the links and products within those links - to enhance your kid's lives forever.
BeHappy! my friends



Click here to return to the BeHappy101.com homepage