Raising Happy Children...
Miscellaneous Stuff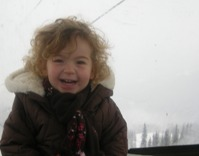 Raising happy children requires many tools and strategies - which must be used simultaneously - to give your kids more self esteem, better ways to deal with problems, and the positive attitude needed to stay happy over the long-term.
Many of those tools and strategies are found in the other parts of this section of the BeHappy! site. Some of those tools, however, are products and services which can add just a little extra boost, or just supplement some of the other tools you're using, to help make your children as happy as they can possibly be.
Over the next few months, more and more of these products and services will be available to you to maximize your child's potential to be happy and fulfilled (which in turn will help them be healthier, more successful, and more impactful in their lives).
So check back frequently for the latest of these BeHappy! products and services.
Some examples of what will be available are:

For infants and toddlers:
In this classic of modern children's literature,
beloved by generations of readers and listeners,
the quiet poetry of the words and the gentle,
lulling illustrations combine to make
a perfect book for the end of the day. Buy It Now




What makes Baby Einstein products unlike any other is that they are created from a baby's point-of-view and incorporate a unique combination of real world objects, music, art, language, poetry and nature — providing you an opportunity to introduce your baby to the world around them in playful and enriching ways. Buy It Now




A Gund® classic for baby girls and little girls of all ages, this 11" pink My First Teddy is soft, sweet and loveable.
Buy It Now





Soft, sweet and loveable, this 11-inch blue My First Teddy from Gund® is a classic for baby boys!
Buy It Now






For children ages 2-12:

A multi-lingual child has higher self-esteem and tremendous advantages in our world today. The best time to learn a second (or third) language is during the first 4-5 years of life. This award-winning program doesn't require tedious translation, memorization, or grammar drills. You learn your new language like you learned your first - naturally!
Buy It Now



It's hours of excitement with Dora the Explorer™ in this collection of movie-length adventures! Stop the Snowy Forest from melting when Dora jumps into a storybook in Dora Saves the Snow Princess, dive under the ocean to save Mermaid Kingdom in Dora Saves the Mermaids, and return missing Friendship Bracelets all over the world in World Adventure.
Buy It Now


NOW AVAILABLE:





My Very Own Singalongs features products by Mediak, a quality-based company passionate about providing children with timeless personalized media. Since its inception, Mediak has maintained its role as the industry leader in the development of various technologies that enable the point-of-sale production of personalized media.

Your children will be very happy, so...

Click Here! to get your kids their own...

For children/teens 12 years and older:


Teens need constant reminders about the "good" things in their lives and the impactful "memories" you have provided them. This digital picture frame is perfect for doing just that. Simply stick a memory card into the frame to instantly and constantly display photos of their friends, favorite times with you, great accomplishments, and proudest moments. Buy It Now