Meditate to Be Happy
(and Healthy)

Meditation is a simple process which has been practiced for over 5,000 years and can transform your life by helping you to relax, reduce stress, create inner peace and enhance your inner potential.   It is a mental discipline by which one attempts to get beyond the conditioned, "thinking" mind into a deeper state of relaxation or awareness. 

"No Time"




Many people, myself included, use the excuse that "I'm too busy to take the time to meditate".  

It's really the most frequent "excuse" people who don't mediate give for not doing it.


Well, as the Zen proverb in the box to the right says, we are exactly the people who should meditate - and not only should we meditate, we should meditate longer than people who are not so busy!

Most everyone these days feels there are "too few hours in the day to get everything done".  The truth is, though, we can always find time for things we truly feel are important.

So, as a first step, check out the "5-Minute Meditation" to the right.  Just 5 minutes and you can start meditating.  That's all it takes.

But read on ... you might find that you'll want to spend even more time meditation (especially if you are "really busy").


"You should sit in meditation for twenty minutes every day – unless you're too busy; then you should sit for an hour."
– Zen Proverb
The Value of Meditation
Yes, everyone has time to meditate (including "very busy people").  The real issue is that those people who don't meditate may have not come to see its true value. 

The reality, though, is that there is a direct connection between inner well-being and inner-peace and the quality and success of our actions - and even to our health and longevity!

Meditation should really be seen as a way to enhance performance by reducing stress, quieting the mind and tapping into our internal stores of energy, health, and creativity.
How to Meditate?

Different meditative disciplines teach different types of techniques and practices which may emphasize different goals - from achievement of a higher state of consciousness, to greater focus, creativity or self-awareness, or simply a more relaxed and peaceful frame of mind.
One good, general way is shown on this simple YouTube video, which provides the basics of meditation for beginners in 5 simple steps.  Check it out now by clicking on the video...

Recommended Products to Help Start a Meditation Habit and to Live a Healthy, Stress-Free Life...


Learn more about how to meditate, reduce stress, create life balance, develop sustainable inner peace and much more by going to the Unexplainable Store.

Click Here! now for a variety of products to help you with meditation and many other relaxation techniques which can help you in all areas of your life.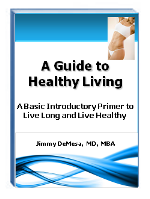 Live Longer, Live Healthier,
and Be Happier
with this new Ebook.

Get it now for just $1.99

Learn why the weight loss, disease prevention, and nutritional information we have regarded as "facts" for decades may not be true - and how you can improve your health and your lifespan dramatically with some simple changes.


PLEASE CONSIDER...
If the information on this site helps you and you'd like to make a donation to BeHappy101.com (to help make others happy), please click on the button below to make a contribution. The amount you donate is entirely up to you. A portion will used to contribute to the happiness of others and is greatly appreciated.
[WHY DONATE?]


Click here to go back to the BeHappy101.com homepage