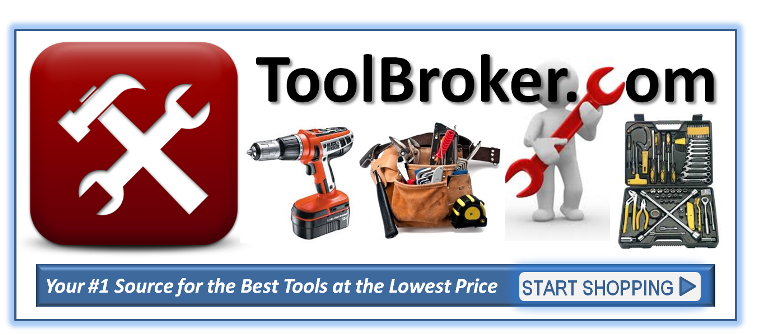 Deep Discount on these
Popular "Favorites"

---
Shop here at ToolBroker.com for great prices on the most popular tools available.  There are hundreds more products available throughout this website. 

Just scroll down and check out the "Favorites" below, then, you can also check out specific categories of tools by going to each section of tools listed in the NavBar to the left.  You can also shop for any tools you can't find here at ToolBroker.com by clicking on
the amazon.com button to the right.

---
FAVORITES

---
5-Piece Torque
Extension Set


List Price: $126
OUR PRICE: $98.60


10-Piece
Rachet Set


List Price: $231.60
OUR PRICE: $192.40

Welding Glasses

List Price: $8.95
OUR PRICE: $6.95

Welding Helmet


List Price: $54.95
OUR PRICE: $52.90
Die Grinder


List Price: $151.00
OUR PRICE: $149.90

Torque Impact Gun


List Price: $429.00
OUR PRICE: $299.90
EDUCATIONAL VIDEO OF THE WEEK
---
PLEASE CONSIDER...
If the information on this site helps you and you'd like to make a donation to BeHappy101.com (to help make others happy), please click on the button below to make a contribution. The amount you donate is entirely up to you. A portion will used to contribute to the happiness of others and is greatly appreciated.
[WHY DONATE?]