Welcome!!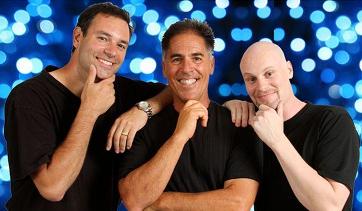 We're thrilled to introduce Be Happy For Life! ... a totally new and innovative way to be as happy as possible in life.

Be Happy For Life! is more than a series of products and services to help you live your happiest life possible – it is a concept, a new way of approaching your life, of learning about what matters most to you, and how to maximize your motivation, energy, and focus.

At the same time, it is fun, entertaining, and inspiring.

The founders, Rudy, Jimmy, and Steven, have decades of experience in helping people be happier, with expertise in business, psychology, personal development, medicine, and entertainment.

Bottom line ... Be Happy For Life! is unlike anything. Period.

Get a sneak preview of Be Happy For Life! by clicking here now!